Gold earrings with diamonds
Every woman is different. Some like to wear something different every day and choose different accessories accordingly, some only dress up when they go to a special event, and some still have a few favorite pieces they don't care about. don't get bored. Whether you are one way or another, or completely different, you should have at least one pair of diamond or gold earrings in your jewelry box. Who hasn't heard of Coco Chanel's famous phrase about the "little black dress". She meant a dress whose main characteristics are versatility and elegance. And it is earrings with these same qualities that we will help you choose.
Perhaps the closest thing to the idea of ​​a "little black dress" when it comes to earrings is simple diamond studs. They are suitable for very festive occasions but also for a Sunday stroll in town. If you worry about the price, you worry needlessly. At KLENOTA jewelry studio, you can buy simple diamond earrings starting at around $200. Diamonds have long ceased to be an unaffordable luxury.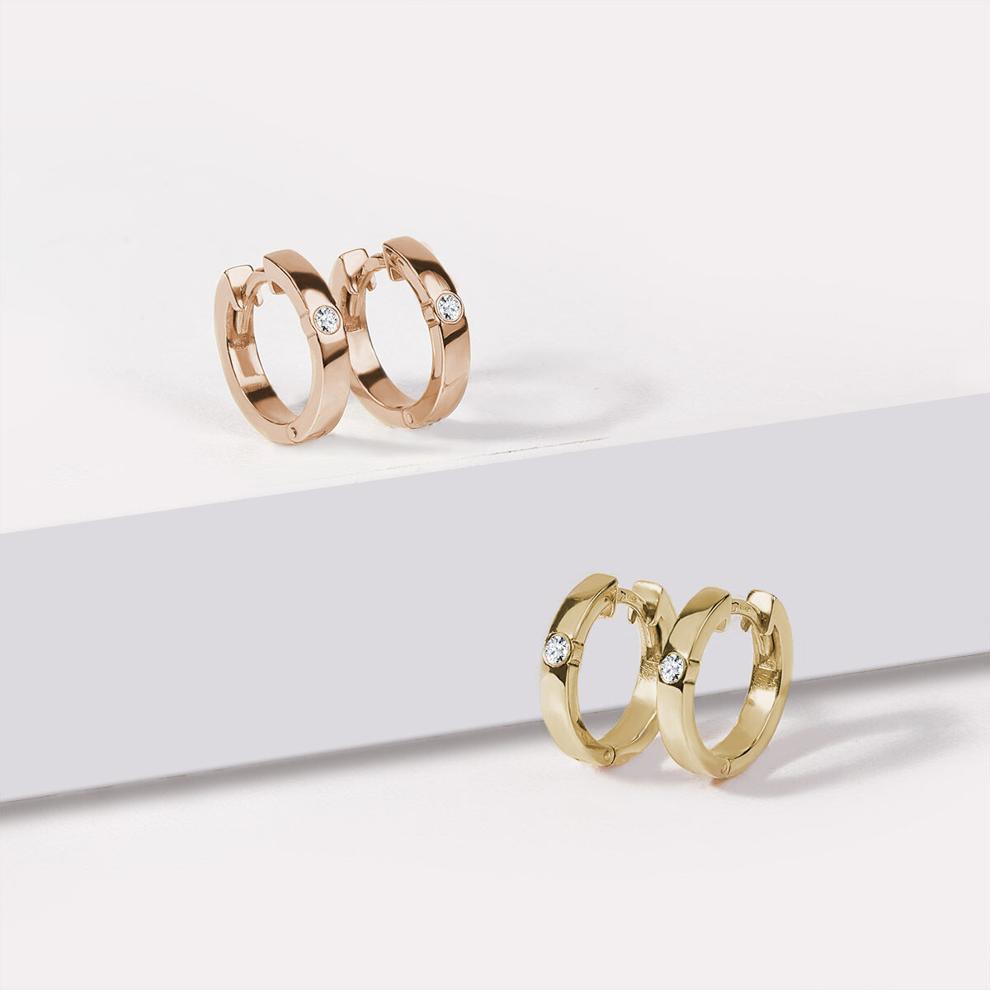 Classic hoops: less is more
Just like nails, hoops are one of those fundamental base designs. But we're not talking about those giant gold hoop earrings that were "in" a long time ago and now come back to the fore. They too have their charms but they would not hold up in our search for a universal accessory. You can achieve timeless elegance with more minimalist hoop earrings which are about 1.5 to 2 centimeters (15 to 20 millimeters) in diameter.
Colors are front and center
If you're aiming for the most versatile look, you should go a little easier with your color choice. While diamond studs really go with everything, gold earrings with a distinctive gemstone limit the mix and match options a bit. On the other hand, if most of your everyday and special occasion outfits are "little black dresses" style, a jewel with a gemstone will add a touch of uniqueness and playfulness to your look. Try a dark green emerald or royal red ruby ​​in yellow gold.
Of course, you can also combine gems with a colorful outfit, but that takes a bit of planning. And if you like to change colors, you can for example choose a blue sapphire or a soft pink morganite, which go well with most other colors.
Beauty is in the details
You may think that in all this search for timelessness, our uniqueness is somewhat lost. Wouldn't it be boring if every social event was full of ladies in little black dresses with diamond studs in their ears?
So how do you find this versatile accessory for all kinds of occasions while maintaining its originality and standing out from the crowd? Choose classic materials such as diamonds and combine them with gold, but choose an imaginative design. Even minimalist jewelry can surprise and attract admiring glances. For example, try dangling earrings inspired by a medallion necklace, hoop earrings with a mini gold ball pendant, or geometric designs.